CTCORE-Organize Now! Organizing Structure
***click on any of the statewide network(s) and/or local chapter of interest in order to join***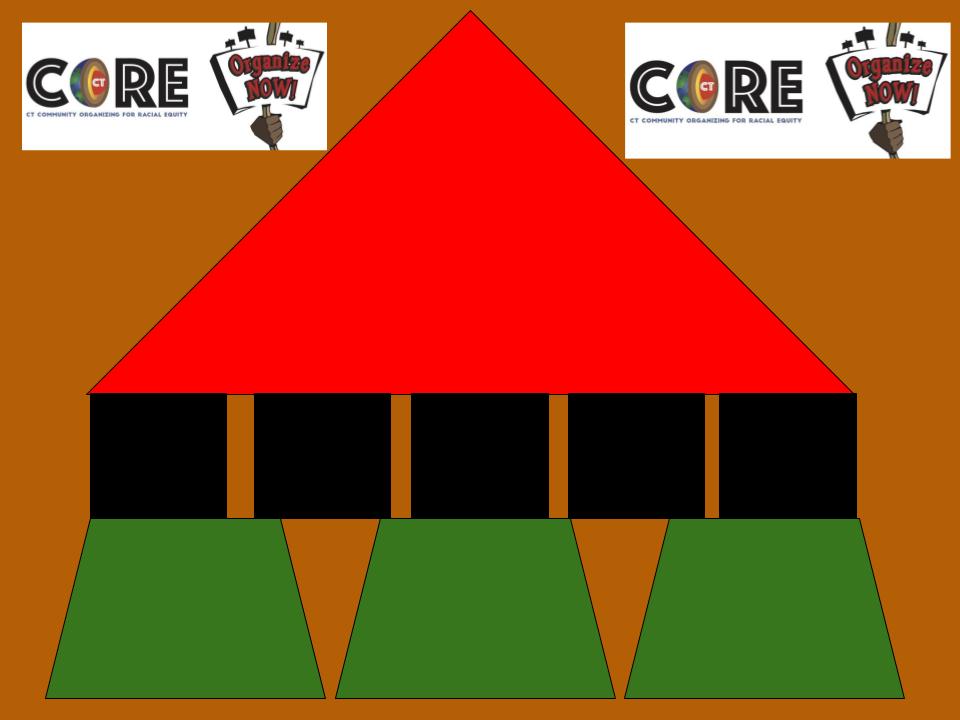 Dismantling systemic racism and eliminating systemic racial inequities and disparities is the foundation of CTCORE's purpose. We have a 3-pillared approach to racial justice/equity work: Community Building, Training and Community Organizing.

Community Organizing - We firmly believe in the efficacy of community organizing as a means of building political power to enact social change. CTCORE (Community Organizing for Racial Equity) organizes statewide, at the grassroots level to push racial justice policies at the local and state levels. We have identified four racial justice categories as our focus: Criminal Justice Reform, Education Equity, Economic Justice & Environmental Justice/Health Equity.

Training - CTCORE-Organize Now! Is dedicated to building a culture of racial justice community organizing by supporting and training a network of grassroots leaders who are committed to dismantling institutional racism. Our pillars of Training is about equipping POC leaders to do this work (including skills building, racial justice analysis and more).

Community Building - Building bonds of unity and trust, creating spaces for healing and building the conditions for liberation. Community building is both a separate pillar and the life-blood that runs through every aspect of our work.